MERTIN GM IN CHILLIWACK
WELCOME TO MERTIN CADILLAC OF CHILLIWACK
THE PREMIER CADILLAC DEALERSHIP
Mertin Cadillac of Chilliwack is the Fraser Valley's premier Cadillac dealership. Whether you are looking to experience the luxury of Cadillac for the first time or are looking to rediscover Cadillac all over again, Mertin Cadillac of Chilliwack is here to ensure that you receive the highest quality service as you have come to expect from both Mertin Dealerships and the Cadillac Brand. Our expert and Certified Factory Trained professionals will give you peace of mind to knowing you are in excellent hands and that your Cadillac is receiving the care and attention to detail that it commands. Once again, welcome to Mertin Cadillac of Chilliwack, we are here for all of your Cadillac needs.
BRING THE CADILLAC EXPERIENCE TO YOUY
Start a one-way video call with a Cadillac Product Advisor and tour the Cadillac Showroom from the comfort of home or the office. You'll be able to speak to or chat with the advisor and guide them on what you would like to see. View your favourite Cadillac or the entire collection. It's now easier than ever to discover the luxury of Cadillac.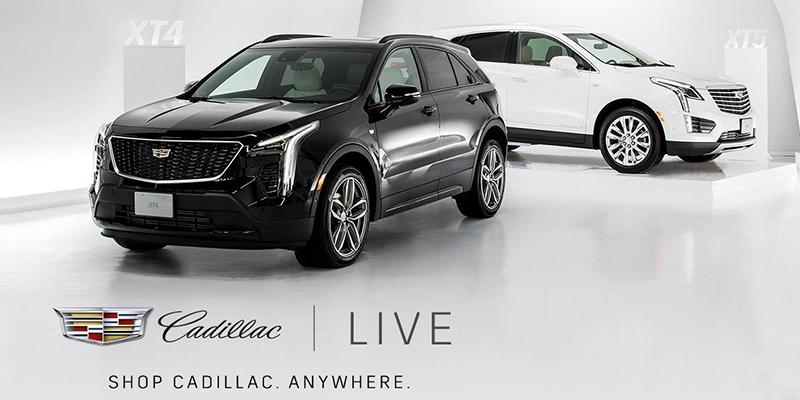 EXPERIENCE THE LUXURY OF CADILLAC
Experience a new perspective on luxury. Book a test drive with Mertin Cadillac of Chilliwack.
SCHEDULE YOUR CADILLAC FOR SERVICE
Our Cadillac Specialists are here to ensure your Cadillac is taken care of just the way it should be. Trust Mertin Cadillac of Chilliwack with all of your Cadillac Service needs.